Meet WPR Member, Colette A.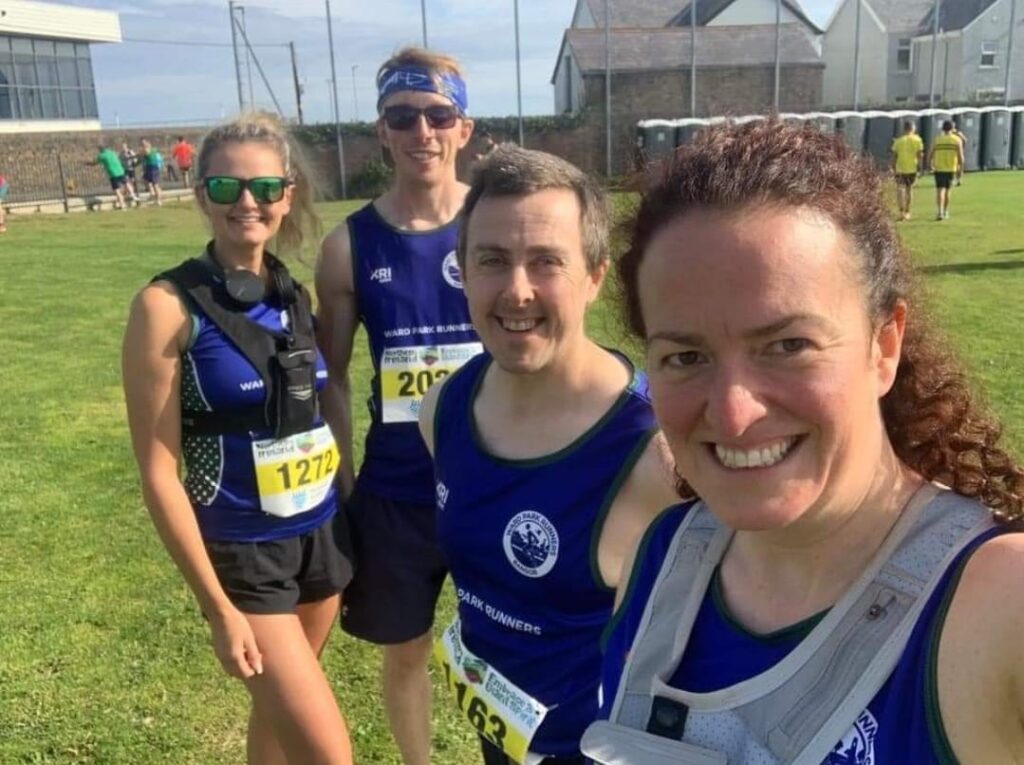 Pictured right
"Even now, when people ask me if I'm a runner, it feels weird to say "yes" because it doesn't feel like that long ago that I was a self confessed couch potato and couldn't run the length of myself - yet here I am now, training with Ward Park Runners twice a week and have just run my first official Half Marathon.
"So how did it all start? Well, I can probably blame (or thank) my other half who, at that time had taken up a bit of running and started to do Bangor's parkrun. He kept saying I should give it a go, so I did. Stupidly I didn't do the Couch To 5k programme or anything like that - I just tried to wing it - so needless to say my first parkrun was a DNF (did not finish). The second time I tried I walked most of it, dropped out for 15 mins and was the last person to finish (even after the tail walker!). And then the third time I tried, I did it properly and that was me hooked. I just adored (and still adore) the feeling of accomplishment of crossing that finish line - which had kept me going back, time and time again.
"For a few years, my weekly parkrun was the extent of my exercise - until more recently.
I joined Ward Park runners in June of this year and it's been one of the best decisions I've made. Before joining, I wasn't sure if a running club would be for me (after all I have never considered myself to be a runner) - I guess I didn't know what to expect.
"From the very first evening I was made to feel super welcome.
I've loved the mix of sessions (yes even the hill sessions) and the fact that it really caters for all abilities.
On one of the first weeks that I was there, for one of the sessions we had to couple up with someone and guess the time we'd both complete the course in. Not really knowing anyone, I got to buddy up with someone I'd never met before and so we chatted away and got to know each other a bit. It was so lovely.
"Over the weeks I've been there, more and more faces have become familiar as I get to chat to more and more people. It's such a welcoming atmosphere.
"One of the highlights since joining has been signing up to official run events and donning the WPR vest. When you arrive at an event, it's easy to spot others from the club and all the WPR members congregate for a chat (and usually a photo too). In my experience even if you meet a WPR for the first time at an event, by the time you make it to the event starting line, you'll likely know their name and a bit about them.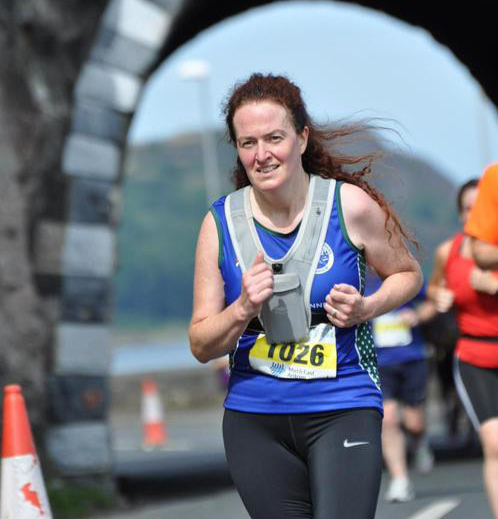 "For me WPR has been a fantastic way to run more and also to meet people. Running a half marathon had been something I'd never dreamed possible yet with the support and motivation I've received from WPR, I've now met that goal and have just signed up for my second one in a few weeks time.
"Everyone in WPR is super supportive and there's zero judgment.
So if you're reading this and wondering if joining WPR is the right thing for you, I'd say - absolutely! Come on down some evening and give it a try. My only regret is not having done it sooner!"
Meet WPR member Dale
"I started running in August 2016 because I felt unfit and wanted to lose some weight around my waist. My wife bought me a birthday card for my 51st birthday - it had a snake on it which had eaten a donut – she said it reminded her of my love handles - it bothered me a lot! When I saw an advertisement for Couch-to-5K, I thought my wife would be interested in doing it as she also wanted to get fitter. She said she doesn't like to run in front of other people (unless and until she's really good) but I should do it and let her know how it went.
"So off I went to the first Couch-to-5K session, run by Ards & North Down Borough Council and I really enjoyed it. I enjoyed the gradual introduction to running. The endless encouragement from Ivan and Charise (Coaches from Ward Park Runners) was terrific – they were and continue to be inspirational - "Listen to your body, not your head"; "slicing pizzas"; "I'm off to Lanzarote…again" sound familiar?
"It's worth noting that I was never good at sports, was never chosen to play for a team and never considered myself a runner. As the sessions continued with less walking, more running, I could feel myself develop in terms of general fitness levels and more energy throughout the day.
"I was really apprehensive about the idea of a "parkrun / graduation" at the end of 9 weeks but I really enjoyed the experience and the motivation to improve on my time was a significant factor in making parkrun a regular part of my fitness routine. Since then, some of us who finished Couch-to-5K wanted to build on that experience and not let slip the fitness we had developed. Ward Park Runners has been a fantastic way of doing that - mainly due to its "all abilities, all ages approach". I would encourage anyone wanting to improve their general fitness and to lead a healthier lifestyle to consider running – even if you have never run before.
"I'm still trying to persuade my family to join me but the good news is, I can eat as many donuts as I want (they're actually called "gravy-rings" if you fall into my age bracket)– I just have to keep running."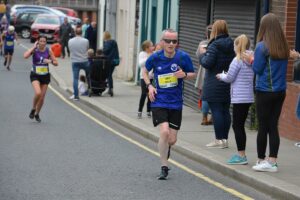 Fiona reaches century of marathons!
Our Vice Chair' Fiona Prue reached a significant milestone last weekend after completing her 100th marathon (or greater distance) event.
A dentist by occupation, Fiona took up running in 2005 and ran her first marathon in Belfast in 2006. Thirteen years and more than 2,600 miles later she clocked up her latest marathon distance at the Energia 24 hour event at Belfast Victoria Park on Saturday and Sunday, running more than 80 miles.
Fiona's marathon career has also seen her take part in the London marathon no fewer than nine times, as well as the Boston marathon and endurance-sapping ultra-long distance events that involve running distances of anything from 60 to 120 miles or more.
Speaking about her achievement, Fiona said: "When I started running I didn't realise just how much of a passion it would become. Equally, when I first ran a marathon, I certainly wasn't aiming to ever run 99 more!
"But I caught the bug in a big way and once I had completed 10, then 20, then 30 marathons, the thought occurred to me, 'maybe I should go for the century.' So I started seeking marathons out to enter them. I also enjoy testing myself in ultra-distance events – it is amazing what your body can do when you really put it to the test. Plus they give me the chance to clock up two or three marathons at a time!
"I am very grateful for the support I receive from my husband and family, as well as friends and training buddies from Ward Park Runners, which has been such a help to me when the going has got tough.
"I'd also like to thank East Antrim Marathon Series for hosting so many great events."
And what about going for 200 marathons?
Fiona laughs, "I'm not ruling anything in or out!"