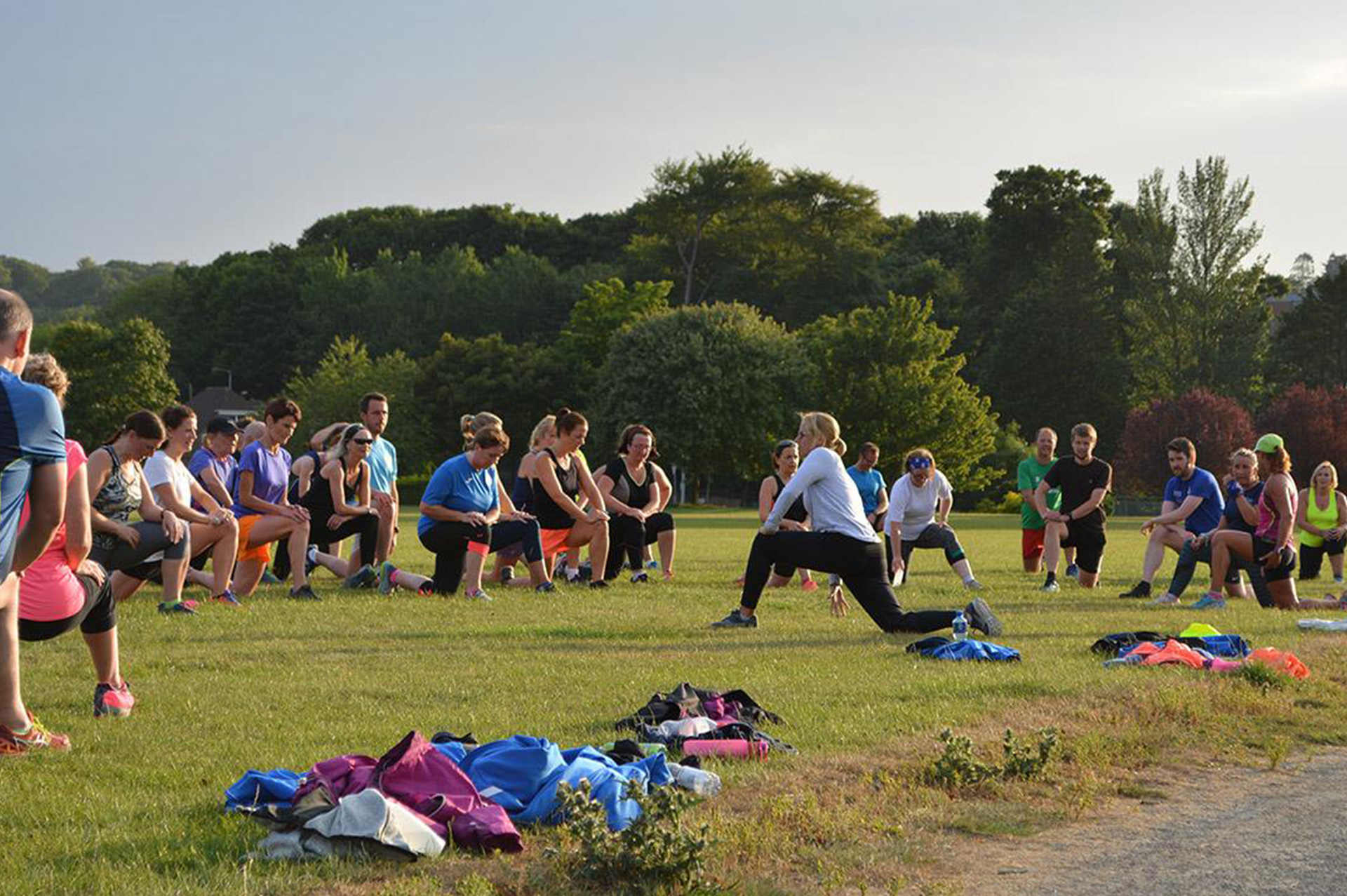 Welcome to Ward Park Runners
Ward Park Runners is an all inclusive group welcoming members with a range of abilities from all backgrounds from newly graduated Couch to 5k runners right up to marathon runners!
Each session is completed at an individual's own pace - it's your session and we want you to get the best from it. We aim to promote, foster and encourage running through training, competition and good friendships.
Our aim is to grow the club community, offer a range of training session and encourage communication between members to support each other.
Join us every Monday and Wednesday at 7.10pm at the cannon/war memorial in Ward Park for all training sessions.   Non members are very welcome and can pay as you train for just £2 payable on the evening.
Meeting at 7.10pm
Locations will vary.
Please visit https://www.facebook.com/wardparkrunners for the latest update.
New to training?
We ask new attendees to come at 7.00pm and introduce themselves to the coaches.
Training lasts approximately an hour.
Joining a running club can seem quite daunting but if you can run 5K there are loads of benefits of joining Ward Park Runners:
Make friends and meet loads of like-minded people
Improve your running, a lot!
Be way more motivated
Socialise and have fun
You will get incredible support
Plus you will become a member of Athletics NI and you will receive discounted entry to a number of races!
Membership is £38* per year or you can PAYG for £2 per training session.
* concessions available
For further information email [email protected]
Members can purchase training kit directly from Teamwear Ireland via the link below.
Club vests are available directly from the committee.
Coach Mary breaks another Irish record!
Coach and Vice Chair', Mary Slocum, broke the Irish record (for her age-category) in the half marathon distance at the Antrim Coast Half Marathon on the last Sunday of August, by OVER 6 MINUTES!
Earlier this year, Mary broke the Irish record in the marathon distance back in Belfast in May (3:14:05), and then beat her own time shortly afterwards in her home city of Cork (3:13:33). The certificate took some time in coming but it is now here and hopefully Mary has it framed and displayed proudly on her wall.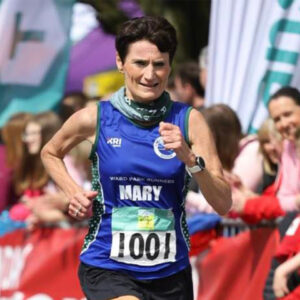 Congratulations Mary on a superb achievements!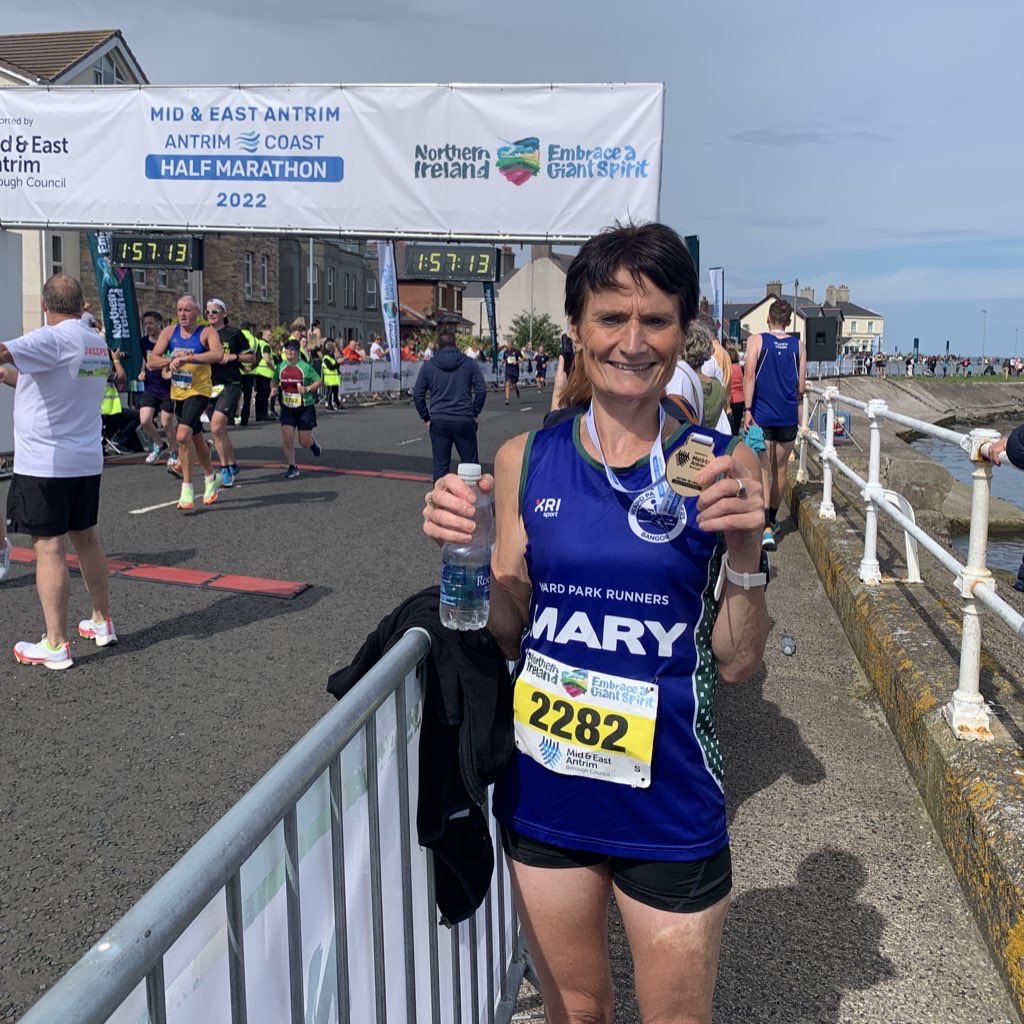 We are proud to have achieved the Clubmark NI accreditation.
The core purpose of obtaining the Clubmark recognition is to demonstrate that we are a well governed club with policies and procedures that protect our members, volunteers and communities.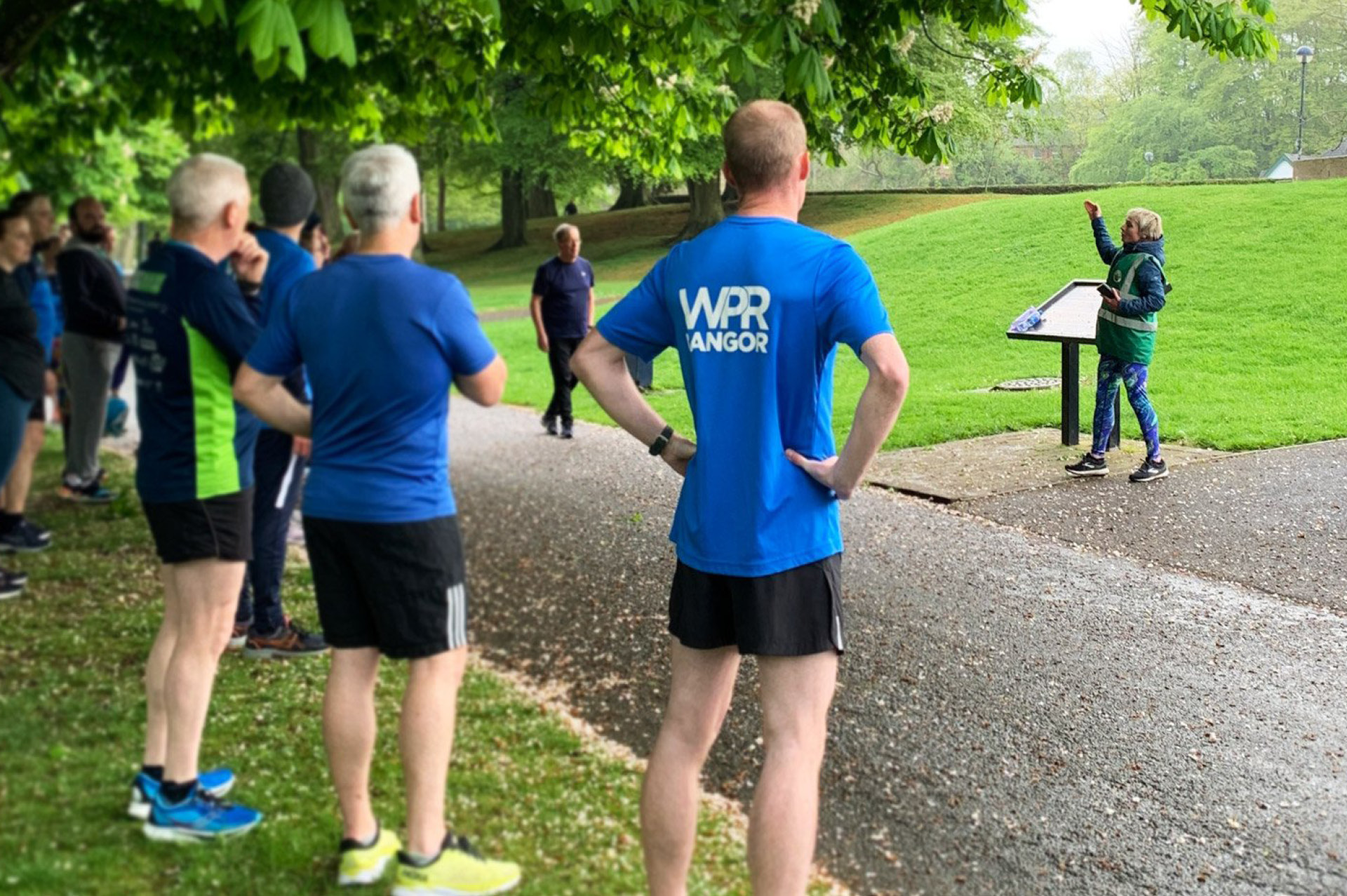 Training Sessions
With the dark nights now upon us, we have moved out of Ward Park, members can keep up to date with our training locations via SPOND app, or our
Facebook
page.